Help finding an attorney
I need an attorney
We know that ending a marriage can be very difficult, and sometimes spouses just can't agree. Are you in this boat?
We're still here to help. Independent attorneys would be happy to assist, whether it's to advocate for you in your court case, or just to help you get started. Schedule a strategy session today for only $75.
Talk to an attorney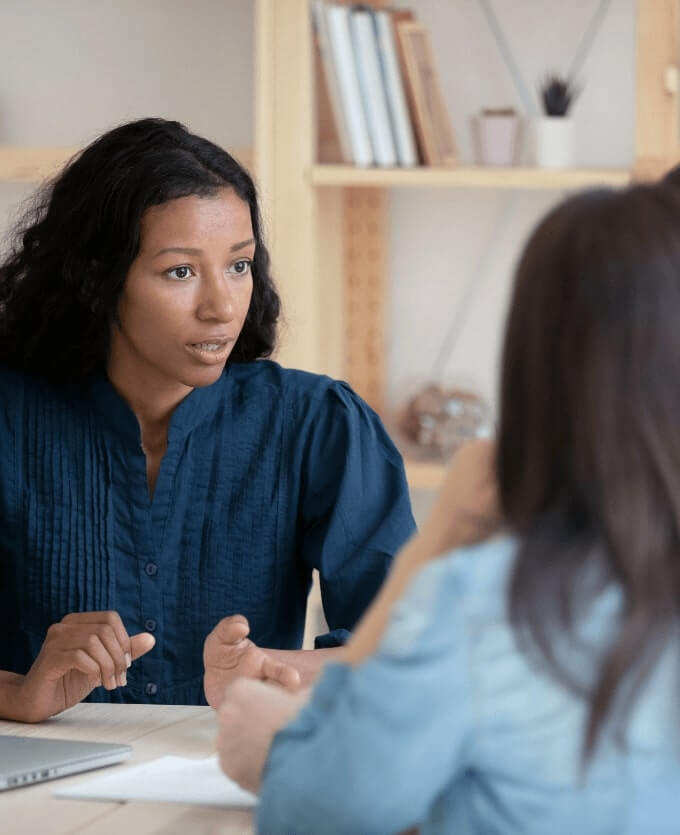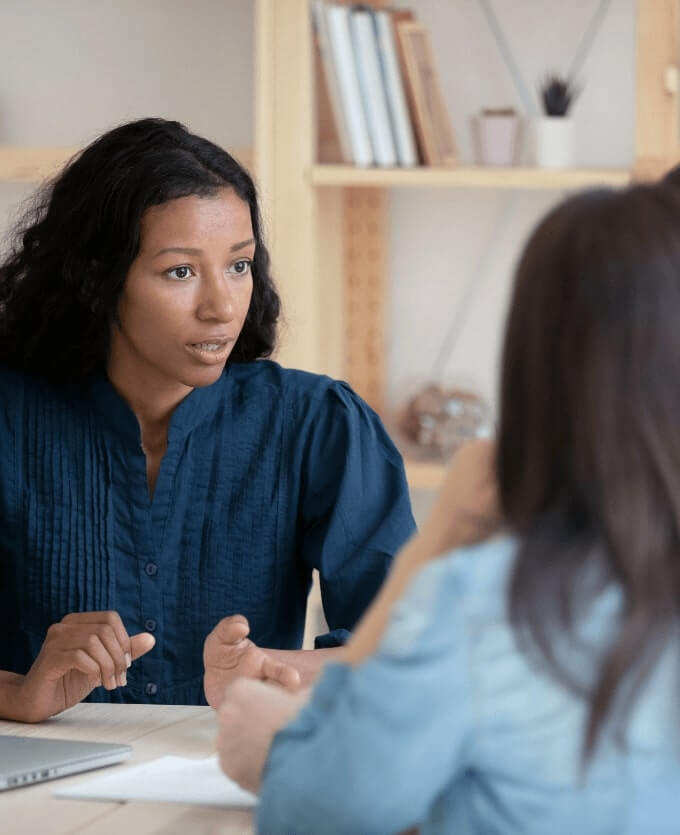 A good attorney can make all the difference…
Divorce.com offers a network of independent attorneys, licensed in your state, with experience in family law. They've agreed to give Divorce.com customers a low-cost initial strategy session for only $75. And if you move forward, you'll get a minimum 25% off their standard hourly rates.
Talk to an attorney
I'd like to talk to an attorney
If mediation hasn't worked for you, or you're just ready to fight it out, Divorce.com can connect you with an independent attorney ready to help.
They're licensed in your state and have experience helping people through a divorce
They understand that cost matters
They've agreed to offer Divorce.com customers a low-cost initial strategy session for only $75
If you decide to move forward, they've promised a discount off their hourly rates
Talk to an attorney
You have questions.
We're here to help
How much does it cost to speak with an attorney?
It varies, but the independent attorneys in our network have agreed to provide Divorce.com customers a low-cost initial strategy session for only $75. And if you move forward, you'll get a minimum 25% off their standard hourly rates.
Where are the attorneys located?
They are always licensed in the state you identify as home.
Is there a downside to talking with an attorney?
No! Everything you discuss with the attorney is confidential, and it's only $75 for an initial strategy session, with no commitment to move forward. But if you do move forward, you'll get a minimum 25% off their standard hourly rates.
Do my spouse and I both talk to the attorney together?
Typically, no. If you are pursuing a contested divorce, you'll likely need separate attorneys. However, if you and your spouse agree on everything but don't want to use Divorce.com to generate your own paperwork, in most states, an attorney can help both of you together.
Are there timelines and deadlines I need to be aware of?
Great question! The answer depends on your state and the specifics of your relationship. Your attorney can explain!
Start now
Here's what our customers have to say:
I love how easy this was to file for a dissolution of marriage between my ex husband and I.
Tiffany C., Ohio
The forms are very clear and easy to understand and customer support was very friendly and helpful.
Loria R.,Georgia
This service is really easy to use. Just be sure to have all of your documentation ready prior to starting the process.
Ian A.,Pennsylvania
It was easy and straightforward and I would recommend it to anyone.
Marsha M.,Florida
It was convenient and easy to do our divorce.
David D., Washington
The process was nice, simple, and descriptive, didn't take long and it was easy to do hopefully I don't have to go through this again but if I did I would use their service again.
Aaron M.,Georgia
This was a great relief the simplicity of filling out paperwork took a great load off my mind. Would recommend to anyone wanting a easy and quick divorce.
Lisa M.,Pennsylvania
It was easy to use and I didn't have any trouble filling out the forms.
Courtney G.,Missouri
I would recommend this service to anyone who is in this terrible position. It was one of the easiest things I have ever done.
Angela D.,Ohio
I appreciate the ease and privacy to go through the paperwork of my divorce at me own pace and time.
Tonbra A.,Virginia
It's very easy to use and quick. I recommend this service to anyone that is getting a divorce.
Anthony R.,Pennsylvania
The service was really easy. Simplicity is needed when we are stressed. Thank you very much for providing this service. I really appreciate it!
Dawn T.,North Carolina
I really appreciate this easy application. It was to my understanding and you don't have to worry about the stress.
Tracy M.,Georgia
I found this service to be a major benefit considering all the different responses I got from attorneys only to find out it be a major savings for me.
Frederick H.,Washington D.C.
I found this service through a friend who had used it. I found it to be as easy and straightforward as she had said.
Michele M.,New York
After seeing on-line testimonies, I chose this service for my divorce. It was quick and painless.
Octavio B.,California
long process but really helps when covering all bases in order to provide best help in achieving your goal for divorce.
John R.,Delaware
I am filing for divorce and I have been so scared you made it so easy.
Christie M.,Kansas
Very fast and easy way to file court documents without a lawyer, and having to pay a huge fee.
Christina R.,Indiana
Divorce.com offers online divorce solutions in all 50 states + Canada.