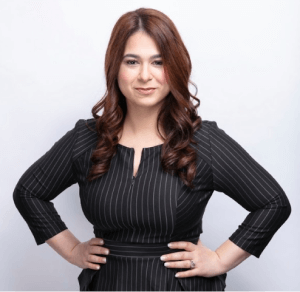 Gabriela Bonilla
Family Law Attorney and Managing Partner/Owner
Gabriela Bonilla, also known as Gabbie, is a family law attorney and Managing Partner at Bonilla law dedicated to resolving diverse cases involving family issues, such as prenuptial agreements, divorces, settlements, domestic violence, restraining orders, paternity, custody issues, and more.
Gabbie is first generation Venezuelan American, born and raised in Miami, Florida, and fluent in Spanish. Orlando, Florida became her home after graduating from Barry University School of Law.
Bonilla Law is passionate about making all aspects of Family law easy to navigate, while doing what is best for you and your family. Our philosophy is to keep the children first and maintain a safe and healthy family environment.
We serve all of Central Florida, including Orange, Osceola, Lake, Seminole, Volusia, Polk, Brevard and Sumter Counties. Working with Bonilla Law to resolve your family issues means that you have more than just a legal team; it also means that you have advocates, coaches, and a warrior as your counsel.
Areas of practice:
Child Support, Divorce, Domestic Violence, Estate Planning, Family Law, Paternity, Guardian Ad Litem
Education:
Barry University School of Law