Qualified Domestic Relations Order
Qualified Domestic Relations Order
If you wish to divide retirement assets in your divorce, you need a Qualified Domestic Relations Order (QDRO).
A "QDRO" refers to the court order needed to divide retirement benefits in divorce. Unlike other community or marital property, retirement plans are not automatically divided.
Even if your divorce judgement states how the retirement is divided between the parties, it will not actually be divided unless you have a QDRO. A QDRO is required during or even after a divorce is final. A QDRO can also be used to collect alimony or child support.
Order my QDRO preparation now
Powered by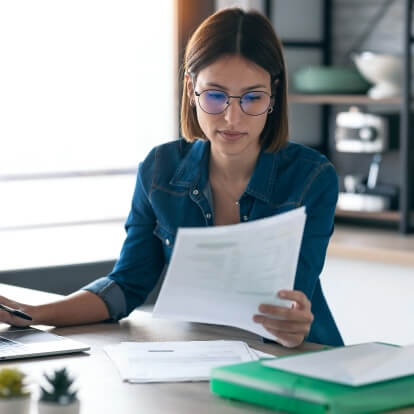 'I cannot tell you how much it means during such a challenging time, to have someone working tirelessly to make things easier for you. I could not have asked for any better of experience, and if any friends of mine find themselves going through a divorce, I will enthusiastically give them QDRO Counsel's number (and especially tell them to ask for Natasha!!)
NBM (VIA GOOGLE)
Order my QDRO preparation now
We have partnered with QDRO Counsel to help our clients get a reliable and fair division of retirement assets.
QDRO Counsel is founded and backed by nationally recognized QDRO and Valuation experts as well as a team of business and technology experts. This powerful combination of skills, knowledge and leadership changes how pension division is handled in the United States. Easily, Fairly, Accurately.
What QDRO Counsel can do for you:
Create your QDRO(s)

Get it pre-approved

Help you through the QDRO process
When divorcing, the only way to get the money paid from one spouse's retirement account to the other spouse is with a QDRO. Simply stating that the spouse is awarded a community or marital property interest in a retirement asset will not divide the benefit.
Order my QDRO preparation now
Powered by

1
QDRO Counsel collects basic information, such as date of marriage, name of employer, and plan name.
2
QDRO Counsel generates a QDRO based on the information provided by the parties and plan administrator.
3
For an additional fee, QDRO Counsel will value your retirement benefit and help you through the QDRO process.
QDRO Preparation Services
Preparing a QDRO on your own is possible, but it is complicated and it is not enforceable if the QDRO is not prepared correctly.
A QDRO is specific to each plan and can be confusing. QDRO Counsel's preparation service helps handle this overwhelming process for the clients.
Have your QDRO Drafted with Complete Confidence

Backed by Nationally Recognized QDRO & Valuation Experts

Divide your Retirement Today! Easy, Fast, & Accurate
Order my QDRO preparation now
Powered by

QDRO Counsel sets out to provide an unparalleled resource for the parties, divorce and financial professionals to divide retirement benefits easily, fairly and accurately.