A Guide to Name Change After a Divorce
A Guide to Name Change After a Divorce
A Guide to Name Change After a Divorce
By Divorce.com staff
Updated Nov 16, 2022
If you took your spouse's name when you got married, you may want to reclaim your former name after your divorce. The process of changing your name after a divorce is very similar to the process of changing your name after you get married, but it has a few additional steps.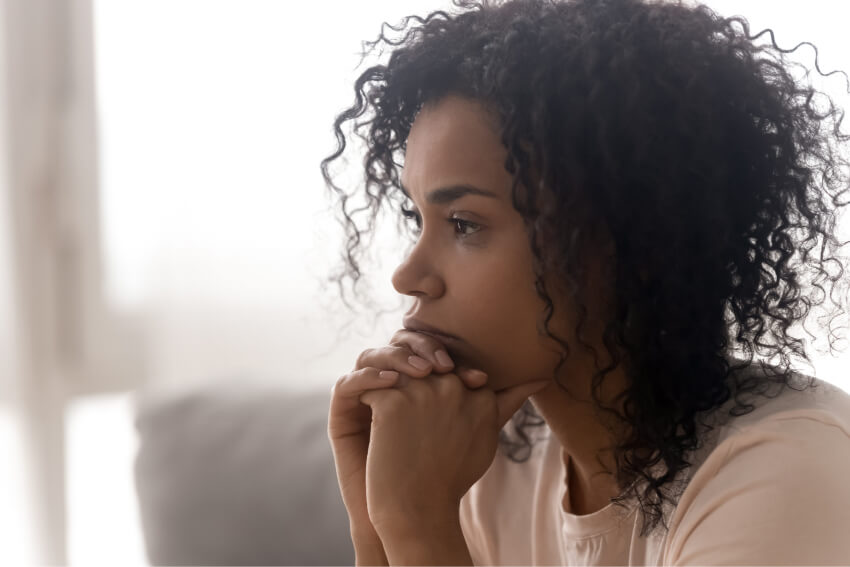 Should I Pursue a Name Change After Divorce?
You don't need to change your name after a divorce, but some people choose to change their names for a variety of reasons. You may want to start a new chapter in your life, or perhaps you were already using your maiden name for work purposes even while you were married. Still, others choose to keep their last names, whether it's similarly for work purposes because it feels unnecessary, or another reason entirely.
If you're still making a decision, here's what you should consider about pursuing a name change after divorce.
When To Consider Keeping Your Name
Some people choose to keep their married names after a divorce, especially if they have children. Some parents find that it's easier to maintain the same last name as their children. They enjoy the unity of sharing a family name, even if that name also belongs to their former spouse.
If you've worked professionally under your married name, it may also be wise to maintain your current name. Your name is an established part of your brand, and if you change your name, it may hurt your brand recognition.
Some people keep their married names simply because they don't like their former last names. There's no incorrect reason to keep your name, just like there's no wrong reason to change it. It all comes down to a matter of personal preference.
When To Consider Changing Your Name
If your name is always going to be a painful reminder or carry emotionally unpleasant implications, you may consider changing your name. For some, changing their last name back is an act of reclaiming their identity after a negative experience. It may be an important part of the healing process following a divorce.
Name Change Begins During Your Divorce
During your divorce, you'll be asked if you'd like to resume your former name when the divorce is finalized. A judge may verbally ask you this and make it a part of your final divorce decree. You may also select it as an option on your official divorce paperwork.
Your divorce decree serves as the key to making your name change possible. You won't need to seek a special order from a judge to request a name change if you've already declared your intentions to the court.
If you didn't express your desire to resume your former name during your divorce, you'll need to file a name change petition with the court. The court rarely denies name change petitions if someone is resuming their former name after a divorce. You'll simply explain to the judge that you got divorced and show your divorce decree.
Find Documents With Your Former Name
You may not need documents with your former name on them. Your old social security card, your birth certificate, and other official documents you've had since before you were married can serve as proof of your former name. If you're required to present proof, these documents will do the trick.
File Form SS-5 With the Social Security Administration
The Social Security Administration will officially process your name change. Your name is tethered to your social security number, and the two combine to form your legal identity. You need to update your name with the SSA before you update it anywhere else.
You'll fill out form SS-5 and file it with the SSA. They'll need a certified copy of your divorce decree, your passport or driver's license, your original security social security card, and a certified copy of your birth certificate. They'll use these documents to verify your identity when they process your name change.
You can file by mail, or you can file in person. It may be preferable to file in person. It's probably not a wise idea to mail them your driver's license and wait for them to mail it back to you. You don't want to walk around without an ID or a valid license for the length of time it takes the SSA to process your documents.
Go To the DMV
You can update your ID after the Social Security Administration issues a new social security card to you. If you received the card in the mail, you can go to the DMV the same day it arrives. If they issue the card in the office, you need to wait at least 48 hours for the system to update before the DMV can verify your new social security card.
In addition to your social security card, you'll need to bring a few other documents to the DMV:
Your current license or ID
Proof of address (like official mail in your name with your residential address on it)
A certified or original copy of your divorce decree
Proof of United States citizenship (like a passport or certified birth certificate)
Once you present these documents, they'll issue you your new ID or license. The combination of your new social security card and your license serves as proof of your legal name change.
While you're at the DMV, you can also update your voter registration with your new name. Even if there isn't an election coming up soon, you should do it at the same time. It might save you a lot of trouble later on, and updating your voter registration only takes a minute or two.
Update Your Passport
If you're currently a passport holder, the instructions for updating your passport will vary depending on the type of passport you have and how long you've held the passport. Follow the US Department of State's specific instructions for your situation. If you don't have a passport, you don't need to follow this step.
Frequent travelers will need an updated passport to update things like their Global Entry and TSA PreCheck status. If you use both, updating your Global Entry information will also change your PreCheck status; you don't need to update them separately.
If you'd like to get a first-time passport after your name change, you can get a first-time passport through the United States Postal Service. Participating post office locations issue new passports to US citizens.
Update Your Financial Institutions and Creditors
Your first step after you've received your new ID is to contact your bank and credit card companies. Your money technically doesn't "work" if the name on your card doesn't match the name on your license. If you attempt to make a purchase, it may be incorrectly flagged as fraud or theft.
If you're going to receive alimony payments or child support payments in your new name, it's important to have the information updated with your bank as soon as possible.
Your bank may be able to issue you a temporary debit card while they're processing your request for a new debit card with your name on it. If you use checks, your bank may be able to print you a sheet of checks to use until your new checks arrive in the mail. If they can't, you can use money orders or cashier's checks until they do.
Your credit card companies will issue you a new card with your current name. In most cases, they only need evidence in the form of a photo of your current ID or license. They'll update your name in their system before you receive your card, so your ability to make purchases online with your credit card shouldn't be affected.
Update Your Name at Work
Your employer needs your current name for payroll and tax purposes. Most employers only need a copy of your ID to make the change. They'll update your information within their internal payroll process or with their payroll processing company.
This step is very important because it can prevent things like tax hiccups and errors with depositing your paycheck. If the timing of your name change disrupts a pay period or cannot be processed in time for you to get paid on the proper date, ask your employer to write you out a paper check instead of processing your direct deposit.
Update Your Name on Your Bills and Online Accounts
Lastly, update your name with your service providers. It's relatively easy to update your name with the power company or your cell phone service provider. They may ask you to digitally submit an image of your updated ID card. You probably won't have to leave your house to make those changes.
If you haven't already, make sure you update your name with online shopping services and streaming services. You don't want your packages to arrive in the wrong name, and you don't want to run into any issues if you ever get locked out of your accounts.
Changing Your Name Takes Time
Changing your name can be a lengthy process. You're likely to find places where you need to update your name for several months after your name change is final. As long as your name is correct with the government and the financial institutions you work with, the small things you may forget (like your online shopping accounts) are unlikely to cause any serious issues.
---