Types of Custody: Which Is Right for Me?
Types of Custody: Which Is Right for Me?
Types of Custody: Which Is Right for Me?
By Divorce.com staff
Updated Mar 07, 2023
Child custody cases can be stressful, and determining which custody type is best for you and your ex-spouse isn't always easy, especially if you don't get along very well. There are many different types of child custody, and the decision will be based on the child's best interest.
For example, if one spouse is deemed a danger to their child, the other spouse would be given full custody. The custodial parent would be the sole caregiver and, therefore, fully responsible for all aspects of the child's health and well-being.
Below, you will learn about the different types of child custody, the responsibilities, advantages, and disadvantages of each decision.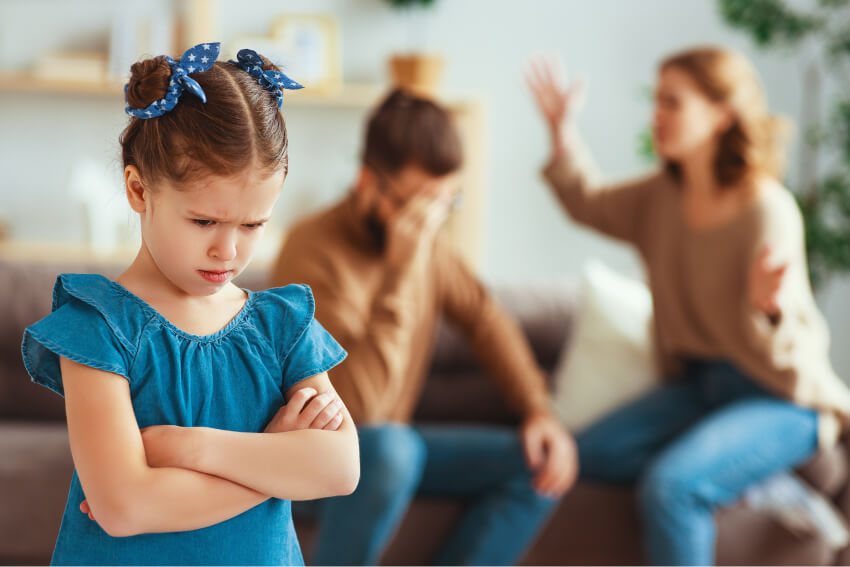 Overview: The Different Types of Custody
Your parental rights after a divorce will vary depending on you and your spouse's custody arrangements. Your custody will rely primarily on what is best for your child. Here are the different types of custody you could have.
Sole custody
Joint custody
Legal custody
Physical custody
Sole Custody
When a child lives with one parent full-time, that parent has sole custody. The custodial parent has all the decision-making power regarding the child's location of residence, where they attend school, their health care, and anything related to their overall well-being.
For a spouse to be awarded sole custody of the child, the non-custodial parent must be deemed unfit to care for them. This could be due to their financial situation, housing instability, or abusive behavior demonstrated towards the child in the past.
Advantages of Sole Custody
Sole custody has a few advantages, the primary one being that the child is safe and in the healthiest living situation. Here are some other benefits of having sole legal custody.
Reduced communication leads to less conflict.
Consistent lifestyle for kids.
Simpler decision-making for the custodial parent
When one spouse is the custodial parent, they will have very little communication with their ex-partner. None at all if they were abusive and don't have visitation rights.
Children will also have a more predictable lifestyle since they won't be traveling back and forth between two homes. On top of that, decision-making will be much easier since there will be no one to potentially disagree with on essential matters.
Drawbacks of Sole Custody
There are also a few downsides to being the custodial parent, many of which can negatively impact the child's mental and emotional well-being. Not having one of their parents around could make a child feel unwanted. Here are some other downsides to sole custody.
It can be overwhelming.
Lack of involvement of a non-custodial parent
May impact a child's view of a non-custodial parent
Being a young child's sole caregiver and decision-maker could be pretty stressful, especially if you don't have someone to co-parent. The non-custodial spouse might not want to show up for their visitation or call their child on the phone.
When Is Sole Custody Best?
Sole custody is best in situations where the non-custodial parent is violent or abusive, in which case split custody could put the child in danger. It is also a good option when one parent is not willing or able to be involved in the child's life consistently due to issues surrounding mental health struggles or drug use. In this case, the child should be placed full-time in the most stable environment.
Joint Custody
Joint custody, also known as split custody, is when a child lives with each parent part-time. In these cases, both parents are involved in the decision-making concerning the child's well-being.
Advantages of Joint Custody
There are many advantages to split custody, especially if both parents are willing and able to show up for the child entirely. The child benefits from this arrangement, and the parents do as well. Here are the positive aspects of joint custody.
Both parents involved in children's lives
Allocation of responsibilities
Stability for children
The child will be able to have both parents attend their extracurricular activities and see them each for the holidays. If one parent cannot participate in a sporting event or pick up the child from school, the other can step in. Joint custody gives children a sense of stability, knowing they have both parents in their life.
Drawbacks of Joint Custody
As for the potential downsides of split custody, there are a few. Not every ex-couple can co-parent well, and this setup could be overwhelming for some. Here are a few more disadvantages.
Scheduling and planning challenges
Potential conflict
Kids are constantly moving back and forth.
If both parents are pretty busy, there are bound to be times when one has to take on the responsibilities of the other. There is also more significant potential for arguments surrounding major decisions in the child's life, such as where they attend high school.
When Is Joint Custody Best?
Joint custody is best in situations where both parents can get along and co-parent in a way that is in the child's best interest. It is also good when both parents have hectic schedules, and neither of them would be able to raise the child on their own effectively.
Legal Custody
Legal custody means a parent can decide on a child's education, medical care, dental care, and religious affiliation. It is often awarded to both parents and referred to as joint legal custody. A spouse could be awarded sole legal custody in cases where the other parent is deemed unfit to care for the child.
How Does Legal Custody Work?
Legal custody gives one or both parents control over long-term decisions regarding their child. Whether the child is moving schools, needs an essential medical procedure, or is considering switching religions, the parent with legal custody will have the final say. If the parents have joint legal custody, they must agree.
Sole vs. Joint Legal Custody
When a parent has sole legal custody, they have the final say on all important decisions concerning the child's well-being and lifestyle until adulthood. The non-custodial parent can offer advice but will not be able to make determinations about matters like where the child lives or goes to school. In cases where parents have joint legal custody, they both have a say in these decisions.
Physical Custody
Unlike legal custody, physical custody determines where the child will reside regularly. Parents could have sole physical or joint physical custody, depending on what is best for the child. Physical and legal custody are not mutually exclusive, so that a parent could have one without the other.
How Does Physical Custody Work?
Physical custody is where a child will live most of the time, but it doesn't impact either parent's decision-making abilities. A father could be awarded primary physical custody because it is in the child's best interest but still share legal custody with the mother.
In this case, the child would live with the father for most of the year, and the mother would have visitation at specified times of the week or month. Just because the child lives primarily with the father doesn't mean he has more of a say in significant decisions.
If the parents have joint legal custody, they would still have an equal say in all aspects of the child's life and overall well-being.
Sole vs. Joint Physical Custody
When a parent has sole physical custody, the child will live with them primarily, but the other parent could have visitation rights. Joint physical custody means parents will share time with the child equally. An example of a visitation schedule in a joint physical custody agreement could be a child staying one week with their mother and one week with their father on an alternating basis.
What If You Don't Agree?
You can file an appeal if you don't agree to the custody arrangement determined by the judge. The process for this will vary depending on the laws in your state of residence. Your family law attorney can advise you on this matter, draft an appeal for you, and send it off to the court for consideration.
When Can You Appeal?
Not all orders can be appealed; these are called non-final orders. Order must be final and complete to be eligible for appeal, meaning there are no outstanding court dates left about the matter. The appeal must detail what you feel the judge got wrong in their ruling and why the decision is not in the child's best interest.
Steps To Appeal
When an order is final and complete, you'll have to consult your attorney if you wish to submit an appeal. Here are the steps you need to take.
Get an attorney

. If you don't already have one, seek out a family law attorney that can help you understand your options.

Discuss your reasoning

. Explain to your attorney why you are looking to appeal the child custody ruling and point out the issues you found with the judge's decision and how the child could be negatively impacted.

Your lawyer will draft a brief and send it

. The brief will detail your reasoning for the appeal and highlight what you feel were the judge's mistakes from the first time around.

Wait for a response

. The court will review your brief, compare it to the transcripts from the original court hearing, and then decide if a new ruling needs to be made. You will not be able to speak to the court or judge directly while they review the materials or introduce further information outside the brief.
If it is determined that the judge made a mistake, their decision will be overturned, and a new hearing could be scheduled. Otherwise, it will be upheld, and no further action will be taken.
How We Can Help You
So, which type of custody is right for you? That depends on your situation. In dangerous situations where your former spouse is abusive or otherwise unfit to be around your children, sole custody is undoubtedly the better option. However, joint custody is likely the better choice if co-parenting is in the cards.
While there are challenges associated with either custody arrangement, each also offers distinct advantages.
Check out our website for more critical, divorce-related content. From understanding the mediation process to figuring out how to regain your confidence after a tough divorce, Divorce.com is a hub of crucial information.
---