10 Tips on How to Reinvent Yourself After Divorce
10 Tips on How to Reinvent Yourself After Divorce
10 Tips on How to Reinvent Yourself After Divorce
By Brette Sember, JD Updated Nov 22, 2023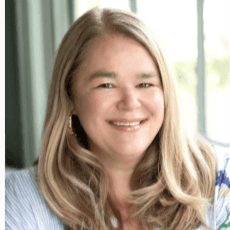 Reviewed by
Mary Halsey Maddox, M.D. Updated Nov 22, 2023
Even if a divorce ends without major hiccups, the day after it becomes final can hit you like a truck or an epic hangover.
It's often a mix of emotions you never knew existed or didn't expect to be on the receiving end of. Anger, joy, heartbreak and anxiety are all emotions you may feel after your divorce. But these feelings don't last forever, and you will get through them with time.
The period after your divorce hangover is when the real work begins. This is your chance to reinvent yourself and your life.
Here Are a Few Tips on How to Rediscover Yourself After Divorce:
Breathe
Stay Present
Embrace Freedom
Rediscover Yourself
Shake Things Up
Update Your Look and Be Healthy
Get Back in the Game
Reconnect with Your Friends
Refresh Your Wardrobe
Take a Much-Needed Break
Breathe
Stop and take a deep breath. Give yourself time to adjust to the divorce and absence of your partner because this is your new normal.
Life after a divorce is a process of mourning and acceptance. If you feel overwhelmed with everything that's going on around you, stop what you're doing, close your eyes, and breathe.
Remember that your divorce can be a roller coaster of emotional turmoil, even if you wanted it in the first place. A marriage that ends in divorce can easily feel like a failure, but when self-doubt starts to creep in, remember that today is the first day of the rest of your life.
Yesterday is gone, and tomorrow is a new day with new opportunities. At least 50% of the time, marriages end in divorce. It happens. So all you can do in the moment is remember to breathe.
Stay Present
We should learn from our mistakes, but dwelling on the past can be a trap. If you keep looking back, you're bound to miss what's happening right now, in the present. Today is what's important because it's where you are.
Your history will always be a part of you, but it is not the only thing that defines who you are. Turn the page toward your next chapter and practice living in the moment. Focusing on the moment while facing forward can make a world of difference in building a flourishing life.
Never allow your past to hold you prisoner; if you're having trouble letting go, mental health care, therapy, coaching, and other wellness tools may be helpful.
Embrace Freedom
Getting divorced after a marriage breakdown may be many things, but most importantly, it should feel liberating. Enjoy your newfound freedom! No one is holding you back from living the life you want to live.
Do all the things you used to love but couldn't anymore because your ex wanted to do something else.
You can also do all the things you've always wanted to do. Start by creating as many new experiences as possible. Take a road trip, skydive, or move to another country – the sky's the limit!
Or even just watch what you want on tv and eat a bowl of cereal for dinner. Don't rush into another relationship post-haste, though. Thirty million people are living alone in this country. Enjoy the freedom of being single.
Rediscover Yourself
Now is the best time to burrow deep into your life and peel back the other "versions" of you that have formed over the years. A divorce is a second chance, and what better way to approach your next chapter than by being the best version of you?
Think back to who you were before your marriage. That person has experienced so much; here you are, stronger, wiser and more aware of what you want and do not. Spend time appreciating the person you have become and make yourself your priority.
Shake Things Up
Now is the perfect time to do it if you ever want to sport a particular haircut or adopt a different look. Making a change in your appearance can shake things up.
These include clothing, hairstyle, accessories, makeup, and healthy habit changes.
Alternatively, shake up your routine - try a new gym, a new church, a new hobby.
Update Your Look and Be Healthy
If you feel you've been neglecting yourself for the past few years, that can change after a divorce. Go to the salon for a little pampering or your favorite barbershop for a killer cut and shave.
Explore sustainable fashion or take some time to find a nutritionist, a yoga teacher or another professional to work with to create a whole body health plan.
Set attainable goals when it comes to working out. You will see results if you're willing to commit to a program and healthy living plan. You can also add activities such as walking and hiking if you love the outdoors.
Looking and feeling healthy contributes a lot to your reinvention efforts.
Get Back in the Game
When the time is right, you may want to start dating again. The dating game can be a little intimidating if you haven't done it in ages! Don't worry; millions of people like you are starting fresh after a divorce.
You can connect and meet new friends via social media and online dating or the old fashioned way, through concerts, hobby classes, and friends!
Be careful of the people you meet online, though, as there are a lot of predators and scammers out there using fake profiles. If you feel strongly about someone, you recently met online, running a criminal background check on him/her won't hurt to keep yourself safe.
Less intimidating is to have a few rules, like only going out with someone if you have a mutual friend or two in common and you can vet them! And, of course, always meet them in public the first few times - this is NOT the time to have a stranger pick you up for a first date!
Reconnect With Your Friends
It's understandable to want to spend most of your time with your husband/wife and kids during a marriage.
The unfortunate side effect of having no time for your friends is that you drift apart from each other. Now that you're divorced, you have time to catch up and reconnect with your friends at your own pace. Plan a girls trip or guys trip and remember how much fun it is to celebrate friendship.
Refresh Your Wardrobe
You can't jump back in the dating game with a drab set of threads. Feel more confident about yourself by investing in new clothes. Check out what your current wardrobe looks like, and add a few items that can help you stand out in a crowd.
If everything you own seems a bit dated or screams Sunday church, head to an online store, or if there's a brick-and-mortar store in your area, go! Ask a friend to tag along for an extra set of eyes. You might even consider hiring a fashion advisor!
Take a Much-Needed Break
A little "me" time can do wonders for you after a divorce. Although there are plenty of things to consider, such as your children and finances, some alone time can be refreshing.
The divorce process can be stressful and emotional. Taking a vacation can help ease your mind, soothe your soul, put things in perspective, and keep you grounded.
Getting a divorce is not the end of your story. It's a chance to reinvent yourself and start fresh with a blank slate. Enjoy being the person you are meant to be!