Step-by-Step Guide: How To File for Divorce Online
Step-by-Step Guide: How To File for Divorce Online
Step-by-Step Guide: How To File for Divorce Online
By Divorce.com staff
Updated Oct 04, 2022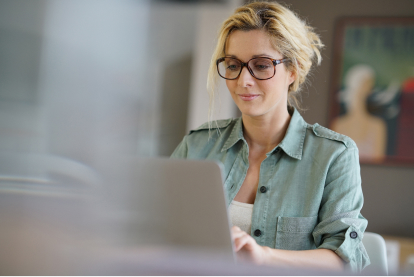 The internet enriches our lives in many ways. It makes everything from grocery shopping to paying the bills much easier. Did you ever expect that you would be able to file for a dissolution of marriage online?
Online divorce filing is an easier, cost-effective, and less invasive way to file for divorce on your own terms. If you'd prefer the simplest divorce process possible, you may find a valuable solution in online divorce.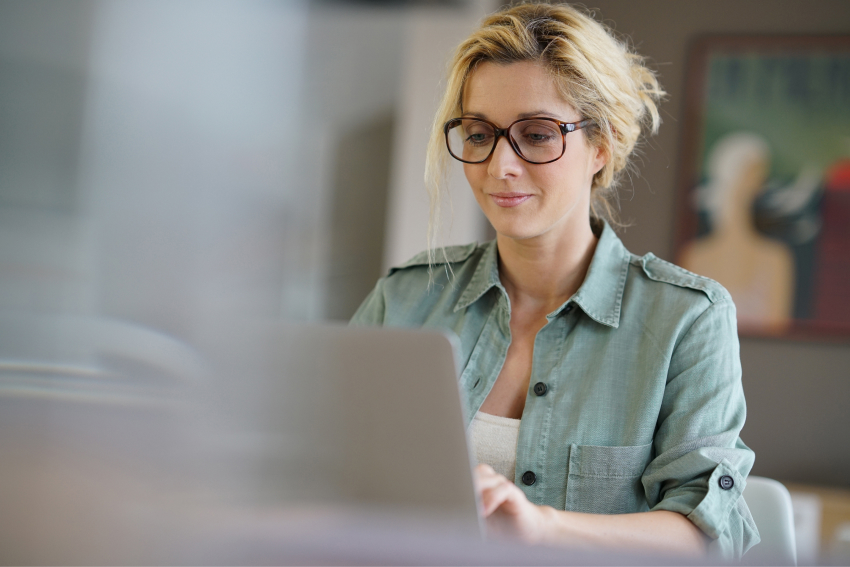 What Is an Online Divorce?
Online divorce is a divorce where most of the paperwork is generated online, rather than in a court or at an attorney's office. Online tools make it easy to complete the necessary divorce forms for your state.
You input your information and forms are automatically filled. You can review the information for accuracy and submit it to the court. In some cases, you can use your court's online filing portal to complete the process without leaving your home.
Is Online Divorce Legitimate?
Online divorce is legitimate where it's offered. Online divorce doesn't include the entire process of divorce, meaning that your divorce isn't finalized from start to finish in just a few clicks. Online divorce refers to preparing your divorce documents with online tools. As long as the court receives all necessary forms and the general information they contain is accurate, your divorce will be legitimate.
It's always possible to complete your divorce documents online. It isn't always possible to file them online. Some states have electronic filing portals that will allow you to submit digital copies of all divorce paperwork. Other states require that the paperwork must be printed and physically brought to the courthouse.
What Are the Advantages of an Online Divorce?
Online divorce offers many advantages to couples who are ideal candidates. An online divorce is only an option for uncontested divorces, where couples agree on how they want to resolve their divorce.
If you and your partner have major disagreements, online divorce filing won't be an option. Alimony and spousal support are important considerations, and self-help is often not enough to arrive at the best settlement agreement. In these situations, it makes sense to get legal advice, pay the court fees, and possibly have a court hearing.
You should hire an attorney for contested divorces or divorces where one partner is non-compliant. Hiring an attorney is especially important when you can't agree on major issues like a co-parenting plan regarding child custody, child support for minor children, or the division of property.
If you and your partner see eye to eye on important issues, you'll find that filing an uncontested divorce online is the easiest way to begin your divorce.
Reduced Cost
When you file for divorce online, you're paying to use tools that are backed by expert support. You provide your information, the tools generate the appropriate paperwork for your divorce, and you review the paperwork. If it all looks good, you can file it. If you need to amend something, you can make adjustments. When the paperwork is ready, you can file it.
When you have a lawyer prepare your paperwork for you, you're paying per hour for that lawyer's time. An experienced lawyer can charge as much as $500 per hour, which is substantially more expensive than filing on your own.
If you and your spouse agree on most things, or if you agree to go for a no-fault divorce, you may not even need to hire a lawyer at all. Attorneys are expensive to work with, and you should only elect to use attorneys when you've exhausted all amicable options. Solving small disagreements through mediation and settling your own divorce can save you as much as $10,000 in attorney fees over the course of your divorce.
Expedited Process
When you file on your own, you don't have to wait for your lawyer to get around to it. Lawyers are very busy people. You'll need to set up a meeting to discuss the particulars of your situation, and your lawyer will use that information to complete your paperwork when their schedule allows.
If you file online, you can do everything in as little as half an hour. Instead of going to family courts or even superior courts as litigants, all that's required is document preparation and following the filing instructions. If your state accepts electronic filing, you don't even need to drive to the courthouse to file the paperwork.
No Court Trial
Filing an uncontested divorce online helps you to avoid court divorce cases. You'll only need to go to court if the judge notices egregious errors or feels as though your divorce is unfair to one partner. If you're thorough and you use a reputable online filing service, you're unlikely to ever set foot in court.
Greater Flexibility
If you work nights or lead a busy life, it can be difficult to find the time to file for divorce. With the online filing, you can file whenever it's convenient for you. If the only time you can complete the paperwork is 2 a.m., that's absolutely fine. You can do it whenever you need to.
4 Key Steps To File for Divorce Online
Filing for divorce online requires your partner's cooperation. You'll need to have a few important discussions and get your documents in order before you file.
Make Sure You're in Agreement
When you file for divorce online, you'll need to make a lot of important decisions. You and your partner will decide how your assets should be divided. If you have a prenuptial or a postnuptial agreement, that issue is likely already handled. You can refer back to your agreement.
If you have children, you'll need to decide on a child custody agreement and a child support agreement. Make sure you're putting the well-being of your children first.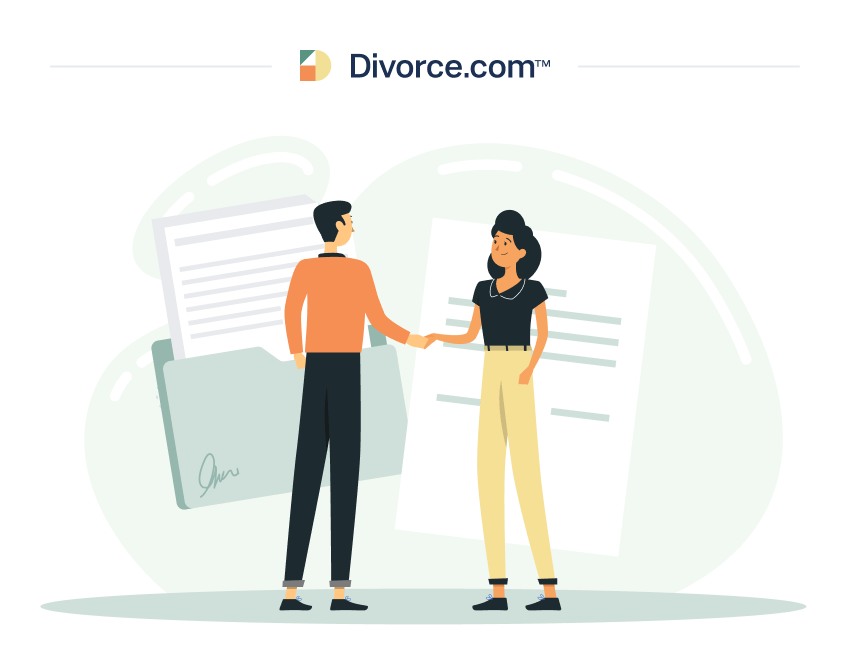 Gather Your Documents
You may need to gather copies of your prenuptial or postnuptial agreement. You might also need titles, deeds, bank statements, insurance information, and information about joint retirement accounts. It's important to verify your information with official documents. You don't want to find out later that you've made a mistake.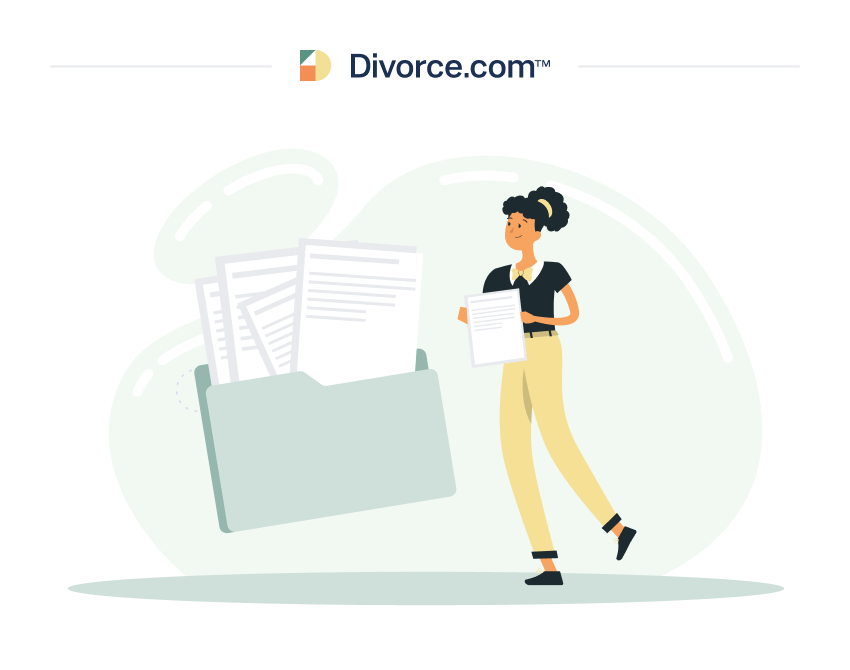 Prepare the Online Forms
You'll complete a questionnaire to supply valuable information about your divorce. This can take as little as 30 minutes. It helps to have your partner with you. The process may move faster if you're both available to answer the questions.
With Divorce.com, your online forms are tailored to your personal situation and the relevant state laws, including considerations for children and assets. These forms are easily generated based on the information you provide. All you need to do is review them.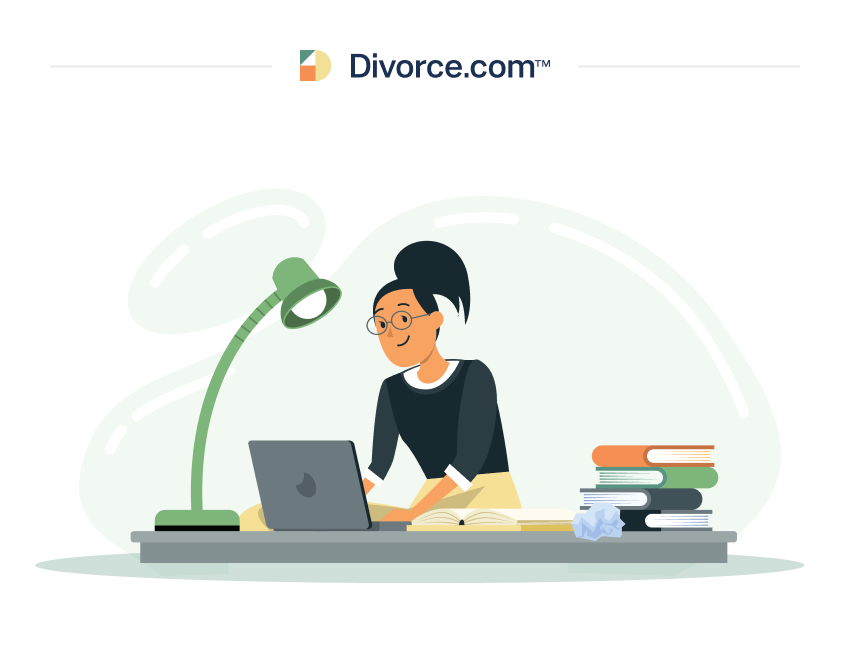 File the Forms
When your forms are complete and you've checked them for accuracy, they're ready to file. You'll need to pay your state's court filing fee and additional fee that ranges between $80 and $400. Depending on your financial situation, there are fee waivers available when filing a petition for divorce.
If your state accepts electronic divorce filing, you can use your local court's portal to submit the legal documents virtually the moment they're completed. If your state doesn't accept e-filing, you can print the court forms and bring them to the court clerk's office.
How Long Does It Take To File for Divorce Online?
Filing for divorce online can take about half an hour. It may require a longer waiting period if you need to locate documents or get in contact with your partner. If you have any questions, Divorce.com offers 24/7 support throughout the process. You should be able to complete the entire process in one sitting.
Is an Online Divorce Right for You?
Online divorce is right for couples who maintain a civil relationship. If you both have an active interest in saving money and keeping your family away from the stress of divorce court, this alone can be enough common ground to begin the discussions you need to have for an uncontested divorce.
Online divorce isn't right for couples who disagree or can't communicate. If your level of disagreement is relatively minor, you can use the services of our on-demand divorce mediation services to find common ground. It begins with a consultation, where the mediator will gain insight into your unique situation.
A mediator will assess the level of disagreement between you and your partner and offer valuable solutions. They won't impose or enforce anything. Mediators aren't like lawyers or judges, and your conversations with your mediator remain private. They're simply an impartial professional who advocates for an outcome where everyone is satisfied.
If the level of disagreement is high or you can't make mediation work, you'll need to get lawyers involved in the legal separation process. When this happens, your divorce is likely to become contested. Contested divorces need to go through court. It's better to exhaust your other options first and save contested divorce as a last result, especially if you're looking to avoid debt and stress.
Frequently Asked Questions About Online Divorce
Before you file for divorce online, you might have a few questions. Divorce.com is always here to answer your questions. If your question isn't listed here, check our official FAQ or contact us for more information.
When Should I Not File for DIY Divorce Online or Without a Lawyer? You shouldn't file for DIY divorce online or without a lawyer if you and your spouse disagree about important matters. If the energy around your divorce is hostile or combative, DIY filing won't work. You'll both need help from a lawyer for your protection and to advocate for your best interests.
What Happens When My Spouse Lives Abroad? You can file for divorce online if your spouse lives abroad. If your divorce meets the criteria for an uncontested divorce. You can file in any state where you meet the residency requirements. Your spouse can be served divorce papers through registered mail in any country. Registered mail comes with proof of receipt, which is all you need to demonstrate that your spouse has been properly served.
What Is the Best Online Divorce Service? Divorce.com prides ourselves on our innovation in divorce. We make it as easy as possible for couples to access all of the resources they need during their divorce. We offer online tools to help you file for divorce, on-demand mediation services, and referrals to local experienced attorneys. We offer everything you'll need for an easy, affordable divorce.
Does Online Divorce Really Work? Online divorce really works. All you need to do is make sure you're filing your paperwork in the appropriate manner. Check your county's instructions for filing divorce paperwork and abide by those instructions.
Online divorce may not work if your partner is resistant to the divorce process or if you don't agree on anything. If communication isn't getting you anywhere, you need mediation or the help of a lawyer before you can proceed.
Wrapping Up
Filing for divorce online is simple. It's much less expensive and significantly less stressful than filing for divorce the traditional way. If you're able to effectively communicate with your partner, make online filing your first option.
If you hit any snags in your discussion, bring them up with a mediator. Mediators are a lot less expensive than lawyers, and you can attend your mediation sessions virtually.
Check your local laws regarding how to file for divorce online. Some states make it easy to file for divorce in just a few clicks. Other states still require paper filing. No matter how you choose to file, Divorce.com is here to help you prepare your divorce paperwork.
---